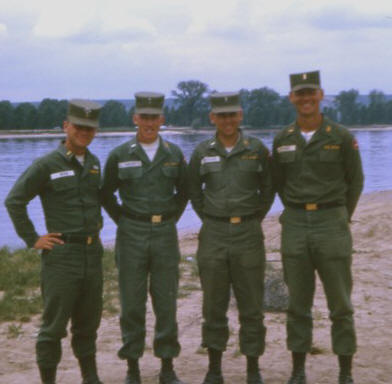 Contributed by George Goedecke:
June - 1964: Dave Deka, Dick Force, George Goedecke, and Doug Peck - at a Rhein bridging exercise (must have been a fluke - no dirty fatigues, no rain, smooth water!).
Pass In Review! - 1966

Capt. Hal Morgan; Lts. Jim Velezis,
Rees Morgan, and Bob Willis;
CSM English.
Contributed by Hal Morgan