Diane Edith Donk (b. 07 Mar 1939, d. 10 Nov 1990)

Diane Edith Donk (daughter of Paul Leonard Donk and Vivian Genevive Entz) was born 07 Mar 1939 in Clifton Springs, Ontario Co, NY, and died 10 Nov 1990 in Kokomo, Howard Co, IN. She married Rees Datin Morgan.

Obituary from Kokomo, IN:
Diane Donk Morgan, 51, 4017 Hermitage Lane, died at 5:30pm Saturday, Nov. 10, 1990 in Saint Joseph Hospital & Health Center. She was born March 7, 1939, in Clifton Springs, NY, a daughter of Paul and Vivian (Entz) Donk. April 30, 1966, she married Rees Morgan, who survives. Morgan was a graduate of State University of New York at Albany where she was president of Chi Sigma Theta sorority and earned her master's degree in mathematics from Purdue University. She worked for North American Rockwell in California and taught at the high school and college levels in New York, California, Germany, South Dakota, and Indiana. She joined the data processing department at Delco Electronics in 1974, then became a supervisor for Electronic Data Systems. She was systems engineer manager for Indiana Technical Support Center at Delco Remy at Anderson. She was a founding parent of Montessori Childrenís House of Kokomo, active in support of Junior Achievement and on the board of directors of Kokomo Dance Club. Also surviving are three daughters, Rachel Morgan-Fruth of Lafayette, Heather and Hillary Morgan, both of Kokomo; her parents of Clifton Springs; two brothers, Richard and Gerald Donk, both of Clifton Springs; and a sister, Deborah George of Newark, NY. Memorial services will be at 9:30am Tuesday in Fenn Funeral Home. The Rev. Virgil Barker will officiate. Mass will be at 9:30am Thursday in St. Felix Catholic Church and burial will be in Riverside Cemetery in Clifton Springs. Memorials may be made to Montessori Childrenís House.

More About Diane Edith Donk:
Burial Site: Riverview Cemetary Clifton Springs, NY.
College: SUNY at Albany.
High School: Clifton Springs Clifton Springs, Ontario Co, NY.
Susan Chenault - wife of Woody Chenault - 1982
Gail Peck - wife of Doug Peck
Gail P. Peck Died: Monday, October 31, 2005 , Age: 66
NEW DURHAM ó Gail P. Peck, 66, formerly of North Andover, Mass., diedpeacefully at her home on Monday, Oct. 31 after a courageous 16-year battle with cancer.
Born August 23, 1939 in Woodhaven,
N.Y., she was the daughter of the late Howard and Evelyn (Weigland) Holly. She attended colleges in
Californiaand
Massachusetts. She was employed for many years in personnel recruiting, most recently as proprietor of Transitions Unlimited of Andover, Mass.
Her many interests included sewing, quilting, ceramics, and home decorating. She was also an avid gardener and excelled in gourmet cooking.
She was a devoted wife and mother, and took great pleasure in sharing time with her grandchildren.
Family members include her husband of 42 years, Douglas J. Peck, daughters Julie Trevisan and her husband Jay of Fuquay-Varina, N.C. and Kelley Newby and her husband Mike of Elk Ridge, Utah; a sister, Judy Berry of Cokato, Minn., four grandchildren and several sisters and brothers-in-law, nieces and nephews.
Eugene C Fadler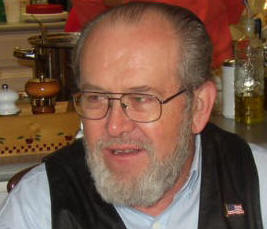 Age 69, September 30, 2008. Beloved husband of the late Barbara. Dear father of Anne (Rick) Dye, Dianne (David) Rich, Amy (Eric) McMichael and Denise (Neil) Keurejian. Loving grandfather of Joshua, Samantha, Madeleine, Charlie, Henry, Emily, Jake, Max and Lilly. Son of Margaret and the late Charles Fadler. Brother of Norman (Pam), Doris (Carl) Papenberg, Ron (Diane), Anita (Mike) Bievenue and Evy (Stan) Grohmann. Proud member of the Society of Professional Engineers. Visitation Wednesday <![if !vml]>
<![endif]>5-9 p.m. and Thursday 2-9 p.m. with a 7 p.m. Rosary
at the John N. Santeiu & Son Funeral Home, 1139 Inkster (btwn. Ford and Cherry Hill). In state Friday 9:30 a.m. until 10 a.m. Mass at Church of the Divine Child, 1055 N. Silvery Ln. at Wilson in Dearborn, MI.
Janet M. Force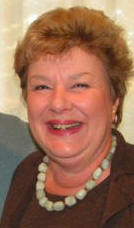 Janet Mitchell Force, of Leland, Michigan passed away on Monday, February 14, 2011, at her home after a long and fun-loving life shared with her beloved family. Janet was born in Orange, New Jersey, the daughter of Erminie and Donald Fay, and sister to Donna and Steve. Janet married her husband, Dick while in college at Michigan State University earning her degree with honors in Elementary Education. Starting out their loving 48-year marriage in Germany, Janet and Dick had their first son, David there. Once back in Michigan, children, Susan (Tish) and Tim were born in Ann Arbor, where Janet and Dick then lived for many years creating great memories with college friends, neighbors, church friends, cousins, in-laws and many nieces and nephews. Janet served in countless roles in her community, such as tutoring at King Elementary School, running a latch key program at Pattengill Elementary, Activities Director at Grander View nursing facility, Reader at her church, a member of the Ann Arbor Interfaith Alliance, and on the Board of the Christian Science Visiting Nurse Service for Michigan. After she and Dick moved to Leland, Michigan, in retirement, she continued her community service by serving on the Board of Directors of the Leelanau Children's Center and as a docent for the Preserve Historic Sleeping Bear. She loved her church, the First Church of Christ Scientist, Glen Arbor, and especially loved being a Sunday School teacher. Janet was one of a kind and her family, neighbors and friends will remember her daily swims in Lake Michigan, her "creative vocabulary," her love of tennis, golf, cross country skiing and snorkeling and her zipping around the Leelanau Peninsula in her orange shoes and red convertible, "Ms. Scarlet". Janet is known for her laughter and humor, her deep spirituality, her generosity and her amazing homemade pies. Janet is survived and will always be cherished by her husband, Dick; her children, David, Susan (Jim) Tish, and Tim (Amy); her sister, Donna; and especially by her beloved grandchildren who were the light and joy of her life, Ryan, Camille, Trevor, Jack and Nolan. Her family feels nothing but gratitude for all the fun, love, laughter, joy and care their Nonny has shown them through the years. - See more at: http://obits.mlive.com/obituaries/annarbor/obituary.aspx?pid=148837797#sthash.sze3ClfM.dpuf
Colonel Paul S. Denison - Commanding Officer, 9th Engineer Battalion (Combat) - 1964 thru 1966 - Aschaffenburg, FRPG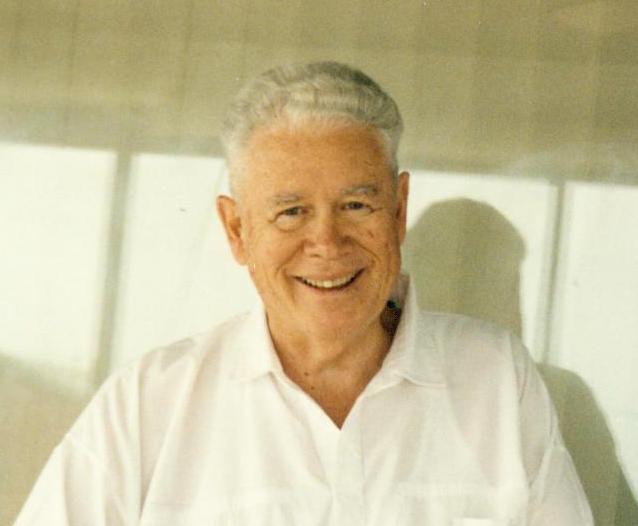 COL. PAUL S. DENISON, U.S. Army Retired, of Wilmington, NC, died Wednesday, June 11, 2008. Col. Denison was born June 30, 1922 in Norfolk, Virginia, son of the late Paul S. Denison, Sr. and Inez A. Denison.
He enlisted in the Army in 1942 and rose to the rank of Sergeant before being commissioned a Second Lieutenant in the Corps of Engineers. During World War II, he served in both the European and Pacific Theaters of Operations, receiving combat citations in each. Post-World War II he served additional tours of duty in Korea, Japan, and Germany. During his long career, he rotated between numerous troop command and Corps Civil Works and military construction assignments.

Col. Denison received bachelor and masters degrees in engineering from Auburn and Texas A & M Universities, respectively. His military schools include the Engineer Career Officers Course at Fort Belvoir, Virginia; Army Command and General Staff College; and the Industrial College of the Armed Forces in Washington, D.C.

Col. Denison's final active duty assignment was as District Engineer of the Corps' Wilmington District. He retired from the Army in August 1971. During his long military career he received numerous awards and decorations.

He then joined the consulting engineering firm of Henry von Oesen and Associates as a partner and participated in numerous projects ranging from New Jersey to Florida. He remained active in the firm until the late 1980's.

Col. Denison was very active in national, state, and local affairs, particularly relating to water resources. Over the years he served on the N.C. Coastal Resources Advisory Council, the Marine Science Council, and the Wilmington/New Hanover County Ports, Waterways and Beaches Commission. He also served as a National Director of the American Shore and Beach Preservation Association for many years. He was a long-time Rotarian Paul Harris Fellow, a registered Professional Engineer, and a member of St. Andrews Covenant Presbyterian Church, the Cape Fear Country Club, and the Carolina Yacht Club.

He was preceded in death by a beloved daughter, Mary Sandra Savage and by his sister and her husband, Anne and Bill Bishop.

He is survived by his wife of over 60 years, Mary, a son, Paul S. Denison, III and his wife, Gloria, and two grandsons, Michael Denison and his mother, Vera; and David Savage and his wife Melinda.

Dunbar Oswald Godbold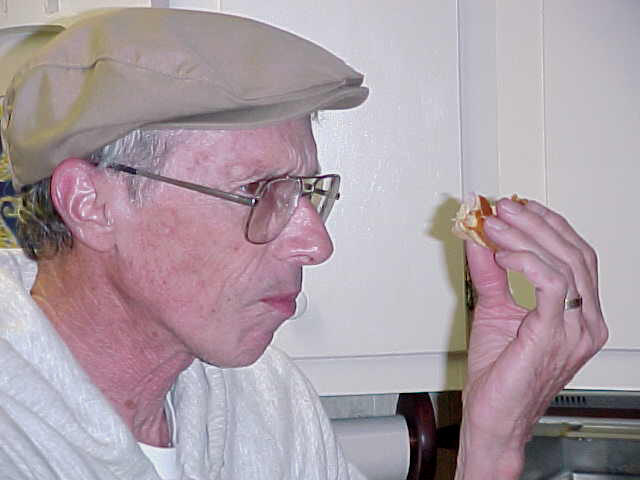 COLUMBIA - A memorial service for Dr. Dunbar Oswald Godbold, U.S. Army (Ret.), 73, will be held 11:00 a.m. Saturday, August 20, 2011, at Washington Street United Methodist Church. The family will receive friends from 5 until 7:00 p.m. Friday, August 19, 2011, at Dunbar Funeral Home, Devine Street Chapel.
Dr. Godbold died Tuesday, August 16, 2011. Born September 10, 1937, in Columbia, he was a son of the late Cash Ellerbe and Laura Oswald Godbold. He graduated from Old Columbia High School and the University of S.C. with a B.A. in history. He graduated from the Medical College of Virginia (now VCU) in Richmond with a D.D.S. He was commissioned a captain in the U.S. Army in July 1963. He served in Germany from 1963 to 1966 and served a tour of duty in Vietnam from 1967 to 1968. From 1968 to 1972, he was in private practice until he joined the staff of the Veterans Administration. He joined the Army Reserve in 1968 and was a member of the 385th Medical Detachment and the 885th Medical Company in Florence for 25 years, and commanded both units. He retired with the rank of full colonel. After retirement, he mentored both medical and dental students for more than 10 years.
Survivors include his wife of 45 years, Nancy Wymelenberg Godbold; daughter, Jennifer; sons, Gene and Van; daughters-in-law, Kristen and Toni; 12 grandchildren; brother, Cash and sister-in-law, Ann. He was a lifetime member of Washington Street United Methodist Church.
Dunbar proudly sponsored a Junior Tennis League team for 30 years. He coached his children when they were younger and spent hundreds of hours training them on a backboard he set up in the driveway. He had an affinity for the canine species and adopted many over the years. He frequently noted 'Ä" with some complacency 'Ä" the congruence of his initials with his favorite animal. His kindness, however, often brought them to obesity.
A supporter of the Alston Wilkes Society, he spent several years visiting prisoners. He enjoyed good stories, laughter and quirky views of the world. He was prone to introspection but could be highly conversable; he made many friends. He played tennis into his 50s when he could still break 14 minutes in a two mile run. He was fond of his pipe, his porch, and a moderately strong libation sometimes taken scandalously early in the day. He appreciated his genealogy and joked about venerating his ancestors. He viewed yard work as an ideal foundation for a moral character and too much TV as its ruination. He enjoyed the poetry of Robert Frost, the 23rd Psalm, the repertoire of Trustus Theater, Micah 6:8, and the sayings of Jesus, particularly John 3:16. He was, above all, eager to meet his Savior. While he could sometimes be heard to mischievously question the authority of the apostle Paul, his family trusts that they are now reconciled.
Theodore Goellner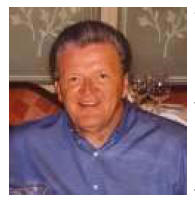 Ted Goellner passed away from a hemorrhagic stroke on Thursday, June 10, 2010. He was 68 years old and died peacefully at Eisenhower Hospital with his wife and son at his bedside.

Ted was born in Cleveland, Ohio to Richard and Celia Goellner and moved to Parma, Ohio when he was a teenager. He excelled in school and was a member of a club called the Thetas. It was in Parma that he met GeorgeAnn when she asked him out on their first date. It was the beginning of a beautiful love story. Ted attended Purdue University on a full scholarship and graduated with a Bachelor of Science degree in Industrial Management. He was a member of the Phi Kappa Tau fraternity. Just before his senior year at Purdue, Ted married GeorgeAnn, the love of his life and best friend. He attended the University of Cincinnati on a fellowship and graduated with a Master of Business Administration.


After graduation, Ted joined Ford Motor Company and worked there for thirty-one years. One month after starting work with Ford, he received his active duty orders and was a First Lieutenant in the U.S. Army Corps of Engineers. He served two years as a combat engineer, paratrooper and company commander in Aschaffenberg, Germany.
Returning to Ford, Ted began as a zone manager in Atlanta, where their son Mark was born. He advanced rapidly through sales and marketing positions in Detroit, Kansas City, Los Angeles, St. Louis, San Francisco and Toronto, where he was Vice President, General Sales of Ford of Canada.
In 1997, Ted and GeorgeAnn moved to PGA West in La Quinta, Calif. He always said it was the happiest time of his life. Though he struggled with his golf game, he enjoyed playing with GeorgeAnn and his buddies and their wives. He got bored being retired and became very involved in volunteer work at PGA West. He served on the Residential II board for four years. He was on the Advisory Board of Governors and President of the PGA West Members Association for six years.
Ted was a very romantic, gentle man who cared deeply about others. He was so much fun to be with and had a great sense of humor. He will be greatly missed. Ted is survived by his wife, GeorgeAnn; son, Mark and his partner, Elizabeth Reynoso of New York, N.Y.; sisters, Gertrude Sainey of Fairview Park, Ohio and Nina Holmberg of North Wilkesboro, N.C.; brother, Richard Goellner of North Royalton, Ohio and many nieces and nephews.
The family wishes to thank Dr. Shahin Etebar, his neurosurgeon, and the ICU nurses at Eisenhower for their dedication and compassion. We also wish to thank all his wonderful friends at PGA West who helped make his life tho enjoyable. He loved to travel, listen to his vast music collection, play golf and go to the movies, and was happiest hosting dinner parties for his friends. There will be a private memorial service. In lieu of flowers, the family suggests that donations be made to a stroke foundation.
Published in The Desert Sun from June 16 to June 21, 2010
Theodore Goellner Obituary: Theodore Goellnerís Obituary by the... http://www.legacy.com/obituaries/thedesertsun/obituary-print.asp...
1 22 Nov 2011 12:55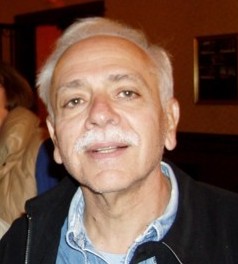 Dr. Ronald L. Goldstein, D.D.S., age 72 suddenly; beloved husband for 41 years of Anita, nee Johnson; loving father of Amy, Adam (Lou Ann) and Aaron (Nicole); cherished grandfather of Abby, Andie and, Gabrielle; dear brother of the late Sally and Jack (Ileane).
Printed in Chicago Tribune - May 13, 2010

Mary Denison - wife of Col. Paul S. Denison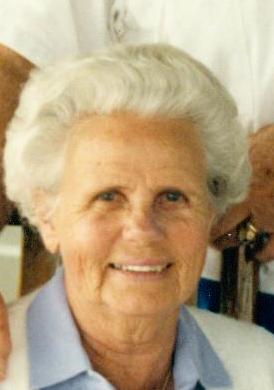 Mary Howard Denison, 93, of Wilmington, NC died Friday, June 19, 2015 at Lower Cape Fear Hospice & LifeCareCenter.
Mary was born in Leeds, Alabama, January 1, 1922, daughter of the late Clarence and Alva Howard. She was preceded in death by her beloved husband Paul, by daughter Sandra and her husband Kenneth Savage, and brother Vernon Howard.

Mary was a member of St. Andrews Covenant Presbyterian Church. She served many years as a Volunteer Nurseís Aide with the Red Cross in numerous locations in our country and overseas. She especially enjoyed golf and the beach and being with her wonderful, caring friends.
My love and thanks to a very special young lady, Kelli, for her help, love, and devotion to my family and to me. Also love to my dear and special friends, Margaret, Elsie, Ann B., Alice, and to my Tuesday/Friday ďLunch Bunch Friends.Ē

She is survived by a son Paul S. Denison, III and his wife Gloria of Oxford, NC; two wonderful grandsons, grandson David Savage and his wife Melinda and twin great grandsons, Phillip and Riggs and great granddaughter Lillian, of Easley, SC, and grandson Michael Denison and his wife Abby of Denver, CO and great grandson Avery, Michaelís mother Vera Denison of Southern Pines; and sister Virginia Greek of Birmingham, AL, and several nieces and nephews.
Obituary for Arthur Thomas "Art" Biddle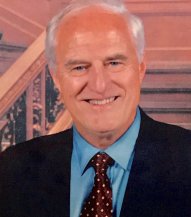 Arthur Thomas Biddle (1939-2018)

Arthur T. Biddle (Art) passed unexpectedly and peacefully in his sleep Sunday, May 6th, 2018 and began his eternal journey with our Heavenly Father. He was 78.

Art, son of Vern Arthur Biddle and Alice Kathryn Biddle, was born Oct. 29th, 1939 in Denver, CO. His family moved to Glenwood Springs, CO when he was in the 3rd grade. He graduated from Glenwood Springs High School with Honors, Colorado School of Mines in Metallurgical Engineering in 1961 and the University of Colorado Law School in 1968.

Art was a Sigma Phi Epsilon fraternity brother during his 4 year collegiate career at the Colorado School of Mines and maintained active involvement with his fraternity brothers during the construction of the new fraternity house and throughout the rest of his life. He served as chapter counselor for Sigma Phi Epsilon Fraternity and was a board member for the fraternity for many years. He served as the Colorado School of Mines Alumni Association President in 2004.

He served in the United States Army 9th Corps of Engineers from 1963 to 1965 stationed primarily in Germany and maintained active friendships with many of his Army buddies and their families throughout the rest of his life during Army reunions throughout the United States.

Art met the love of his life, Carroll Sue Sherman, in 1968 while clerking for a federal judge in the 10th circuit federal court system and began his journey as a dedicated family man. He and Carroll were married in 1969 and had many adventures including raising two sons, David and Mark. Art was very dedicated to his sons and actively shared experiences which included many Y Indian Guides, scouting, camping, golfing, deer, antelope and quail hunting trips, fishing and sporting adventures. Art and Carroll continued their passion for exploring the world on tours of Europe, Israel, New Zealand, Australia, South America and North America over the past 20 years.

Art served his family as a photographer and historian and joyfully documented and shared the memories of many Biddle and Sherman family gatherings and adventures. Art was full of life and spent much of his time helping people. He often would strike up a conversation and found common ground to connect with people with his gentle and genuine spirit. He was an accomplished athlete in his younger years playing high school and collegiate football, track, basketball, baseball, softball, bowling and golf and was a dedicated sports fan loyal to the Broncos, Rockies, Nuggets, Buffs and CSM Orediggers throughout his life.

In his corporate life, Art managed environmental, legal and public affairs and worked on challenging mining projects for AMAX. He served as a senior construction attorney for the City of Denver during the construction of Denver International Airport. After retiring, Art was an Executive Director with Conciliation Ministries of Colorado.

Art belonged to Cherry Hills Community Church for 32 years where he participated in Menís Ministries which included a mission trip to Juarez, Mexico where he helped construct homes and churches for indigent families.

Art made so many amazing friends and will always be remembered for his positive outlook; gentle, kind and strong spirit; patience; virtue; love for life; dedication to his family; integrity; great attitude; dedication and discipleship to God; fortitude; perseverance; generosity and loving heart for all of his family and friends. Artís good natured soul touched many lives and he will be missed always and celebrated often.

Art was the husband to his wife and soulmate Carroll, Father to David and Mark, Father-in-law to Jessica and Justyne, Grandfather to Beau 4 and Rowyn 14, and Big Brother to Nancy Giles of Grand Junction. Art also leaves behind so many other family members and friends whom were blessed to know and share their lives and carry on memories of him.

Friends and family are invited to attend a memorial service celebrating Artís incredible life on Friday, June 22nd, 2018 at Cherry Hills Community Church Chapel at 11 A.M. A reception will follow. (CHCC 3900 Grace Blvd., Highlands Ranch, CO 80126)

Additional photos, videos, stories and memories celebrating Artís life can be found on the following websites:

https://artbiddle.com

https://www.facebook.com/groups/celebratingartbiddle

In lieu of flowers please consider making a donation in Artís memory to one of his favorite charities:
World Vision www.worldvision.org/donate
Prison Fellowship www.prisonfellowship.org/donate/
or the charity of your choice.

One of Artís favorite verses: Do not be anxious about anything, but in every situation, by prayer and petition, with thanksgiving, present your requests to God. And the peace of God, which transcends all understanding, will guard your hearts and your minds in Christ Jesus. Philippians 4:6-7